In May 1969, Chris Priest and his then-wife moved into a flat in Ortygia House, which was located at 6 Lower Road in Harrow. Over more than a third of a century several writers, actors and artists would call Ortygia House their home and many novels, short stories, and articles would be written there.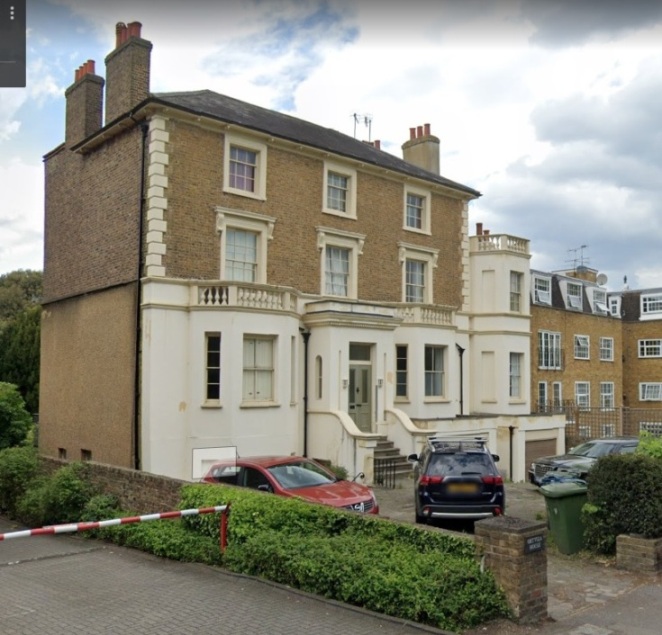 Ortygia House, (photo Google streetview)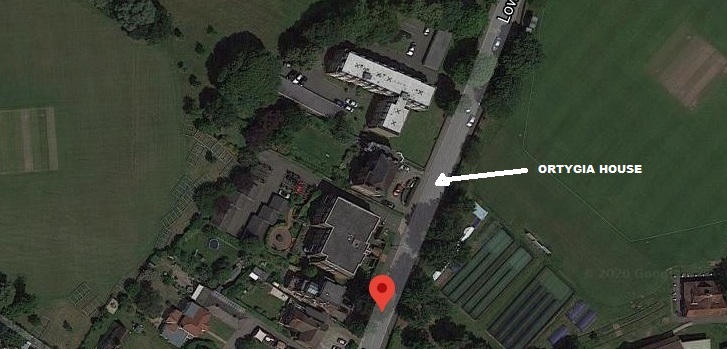 Christopher Priest:
"Ian Marter, moved into the other apartment above mine, the one Chris Evans and later John Brosnan lived in. If he had not died, Ian Marter would now be a superstar because for a few weeks he played one of Doctor Who's assistants. Chris Evans moved in after Marter, then John Brosnan. Colin Greenland moved in after I had left. Lisa Tuttle kept my flat after we split up."
Apparently, the landlady at the time was Evelyn Smith. Chris was told by one local shopkeeper that before WW2 she would go shopping in a pony and trap, stop outside the shop and demand that what she wanted must be brought out to her. However, it appears she was known by another name at that point:

Lisa Tuttle wrote a memoir of the place, 'Memories of Ortygia House', that appeared in INTERZONE #88 (October 1994) and which adds much about Evelyn Smith, as well as explaining how various of its notable tenants came to live there. An account by Chris Priest of his own time at the house, 'Pax Ortygia', can be found at the link below, as can a tour of the surrounding area (though with possibly non-canonical pronunciation of 'Ortygia').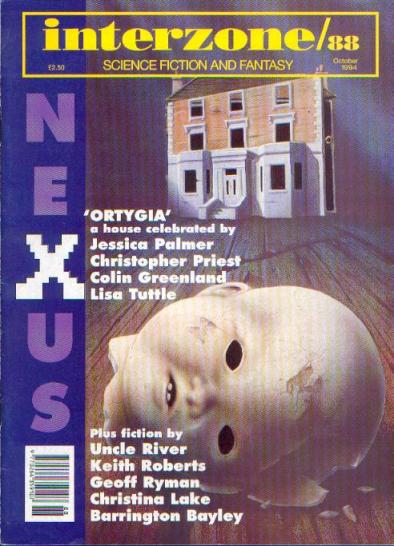 Dave Langford supplies the following list of notable tenants:
Malcolm Edwards:
"Last time I was there was in 2005, when I went to clear out John Brosnanís papers, computer disks etc before the landlord cleared the entire flat to prepare it for reletting. Not a particularly happy last memory. Rob Holdstock had visited after John stopped responding to phone calls and emails and had discovered his body, and he and Roy Kettle had taken all the obvious books and papers, so this was a last clearout. The boxes of papers sat in my garage for some years and eventually went to the SF Foundation library in Liverpool."
Links:
---
Rob Hansen:
I went to several gatherings at Ortygia House in the early 1980s organised by Chris and Lisa, and recall the dates of two. The first of these was on Wednesday 29th July 1981, the day Prince Charles married Lady Diana. It was a national holiday but, since none of us were very interested in the event, Chris and Lisa invited a bunch of us around to socialise. As I recall the tiny TV was on anyway with the sound off. It was a gloriously sunny day, so with the French windows thrown open we spent as much time in the garden as in the flat.
The second was July 4th, 1982. Lisa wanted to celebrate American Independence Day, which is as good an excuse for a party as any other. I actually have a couple of photos from that occasion: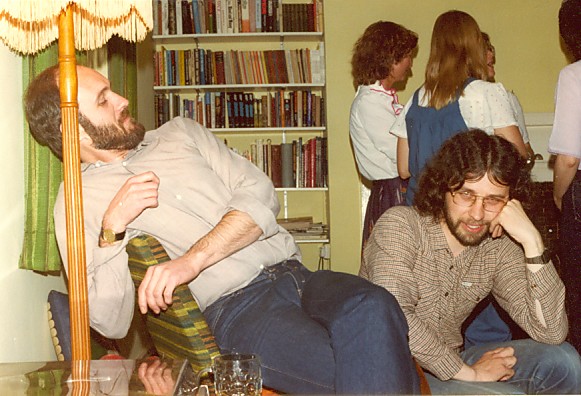 Chris Evans, Rob Hansen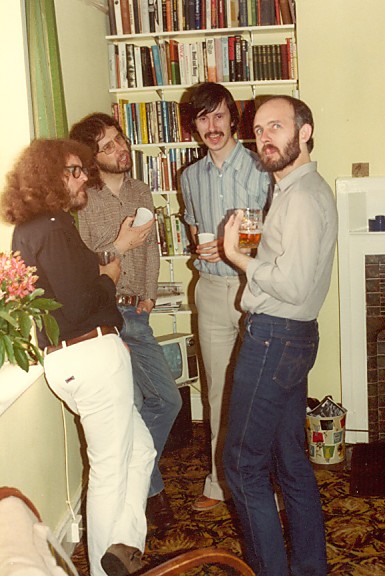 Greg Pickersgill, Rob Hansen, Alan Dorey, Chris Evans.
EIGHTIES LETTERS AND FAN DIARY