Running time: 52.07 mins File size 48MB. Tape digitised by John Harvey.
The best way to enjoy this is to download the file (click on link above, then right click on the three dots) and listen to it on the audio device of your choice.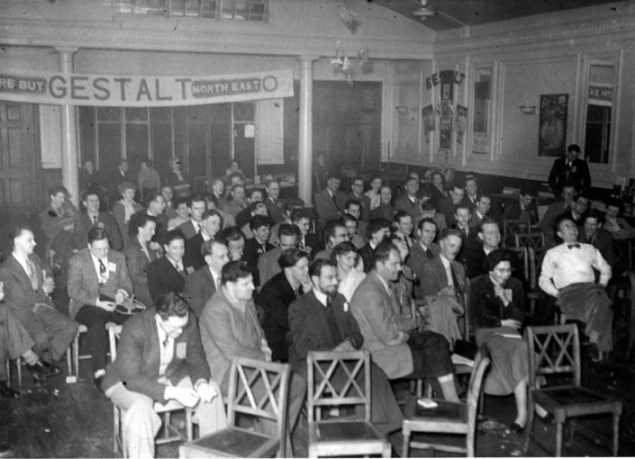 The audience listens to the tape. (ns)
This was the Liverpool group's second 'tapera' and debuted at CYTRICON II, the 1956 Eastercon held that year at the George Hotel in Kettering. At the end of the tapera the cast and crew - all Liverpool group members - came on to the stage to take their bows: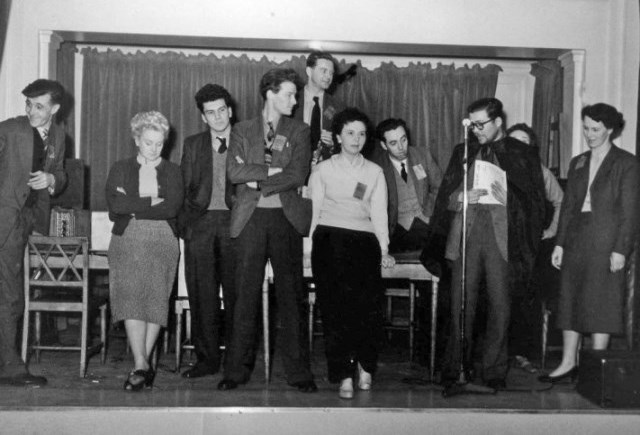 Norman Shorrock, Pat Doolan, John Owen, Don MacKay, Frank Milnes, Renee MacKay, Stan Nuttall,
Dave Newman, Lil MacKay (behind Dave), Ina Shorrock (ns)
Later at the convention there was a fancy dress in which members of the cast appeared in costume, several as their characters. It would be another decade before costumes of this quality were seen again at a British convention.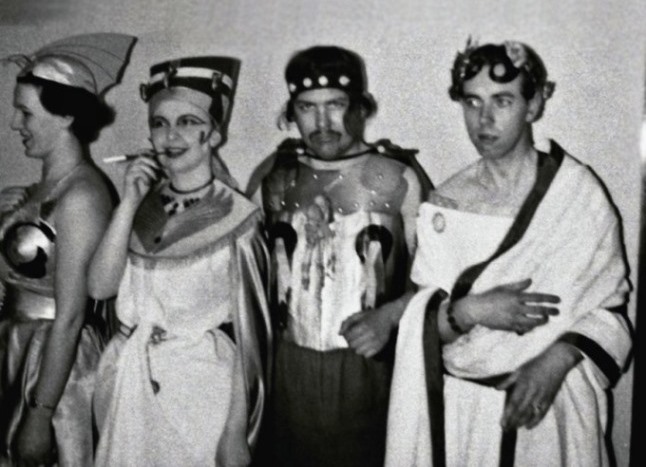 Ina Shorrock, Renee MacKay, Dave Newman (Atilla the Fan), Stan Nuttall (ns)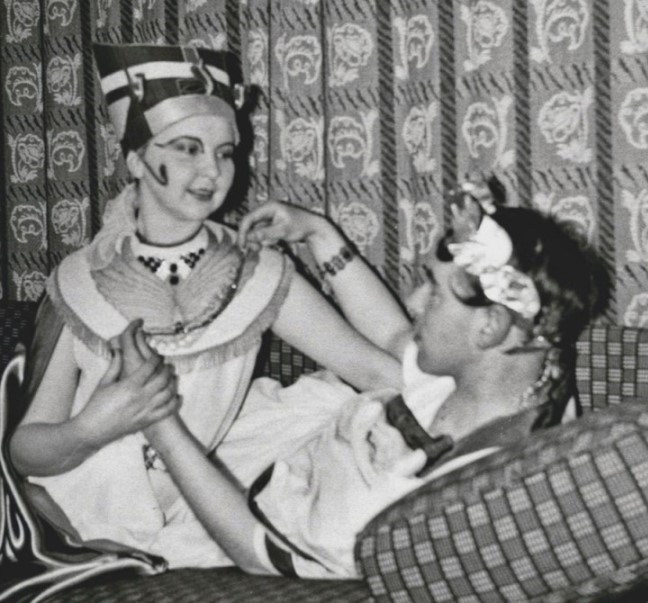 Renee MacKay and Stan Nuttall as Cleopatra and Marc Fanthony (ns)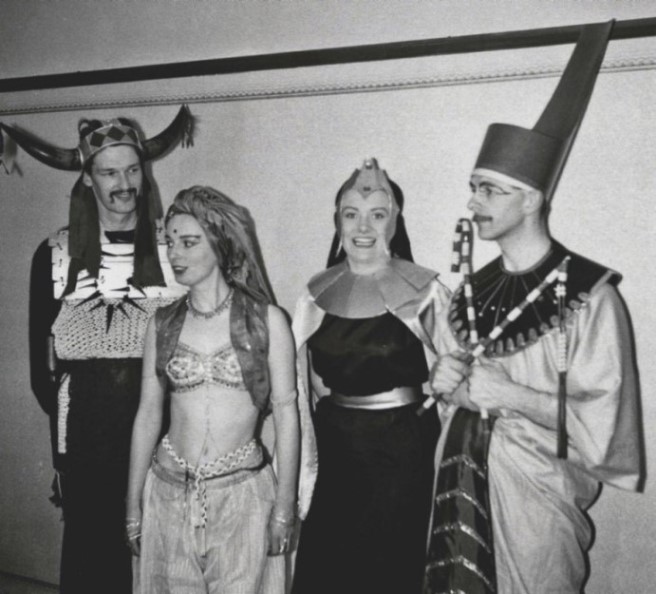 Don MacKay, Lil MacKay, Pat Doolan, John Roles (ns)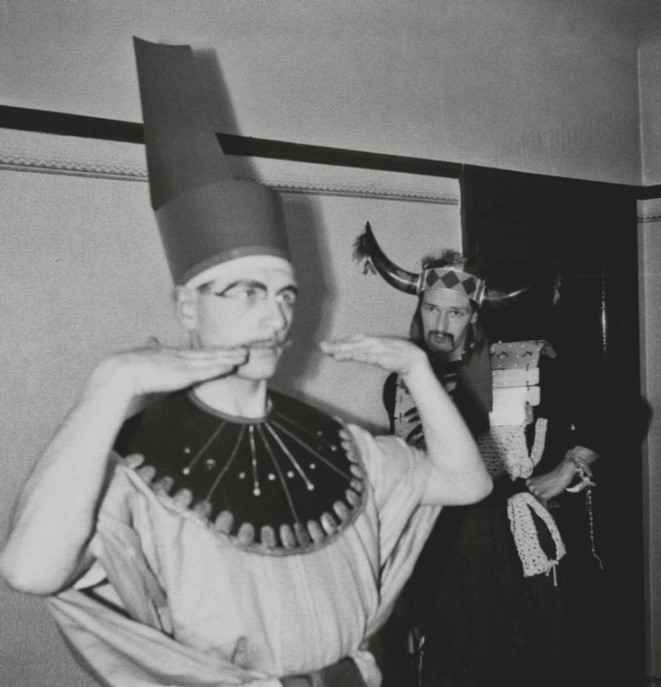 John Roles, Don MacKay (as Erik the Bent) (ns)