LETTERS TO A TEENAGE VINCE CLARKE (1938/9)
Although he didn't get involved with SF fandom until after WWII, A.Vincent Clarke (1922-1998) was an avid reader of science fiction well before then. After his death, his fanzine collection and much of his early correspondence passed to me, and among that material were these letters to the young Vince.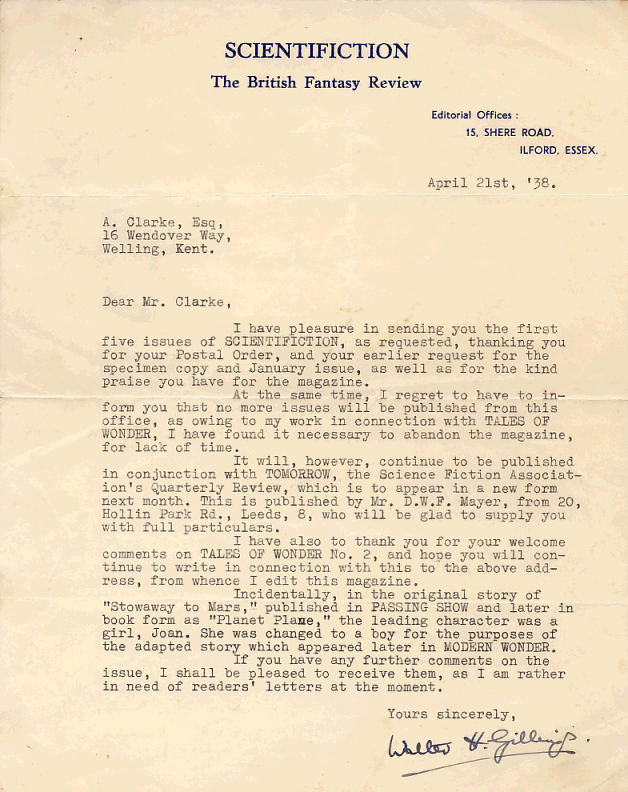 It looks like this was an invitation to fandom that Vince passed on. His name first appears later in an issue of FUTURIAN WAR DIGEST, but only with a magazine wants list.