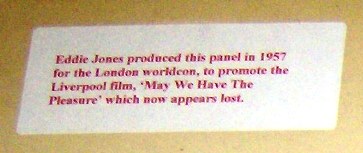 The news that Mersey And Deeside's publicity film for LaSFaS ('May We Have The Pleasure?') was successfully premiered at the Midwestcon recalled a recent visit to the MAD lot at Sound City, Bebington, where Executive producer Gregg P. Shorrock showed me around. On the floor of the cavernous Sound Stage Three I saw a new epic (Kodachrome, MicroScope, Unidirectional Sound) nearing completion. It is hoped that this masterpiece, tentatively titled 'Fanzapoppin', will be available for Worldcon showing. Future MAD ventures include: 'Rabble Without A Cause', described as "a fan saga"; 'The Norman Wansborough Story', with Wiltshire And Limehouse locations; 'I Walked with Ghod', to be filmed entirely in Belfast under Watch Committee supervision; 'Beloved Is Our Destiny', a screen version of the Harrison biography and 'Pop' starring Ina Shorrock, which will be "a story of the joys and heartbreaks of the bubble-dancing business."

- John Owen, SPACE DIVERSIONS #9 (Summer 1957)
'May We Have The Pleasure?' was one of a number of short films shown at the 1957 Worldcon, held that year in London. So far as I've been able to ascertain it was the first scripted fannish production to be filmed by UK fans. I recently discovered a pile of unscanned photos among the stuff Peter Weston passed on to me in an envelope labelled 'LiG film'. Though the film is sadly lost, this gallery of production photos give a glimpse of the Liverpool Group - then still LaSFaS - hard at work on it.
Among those who can be seen in these are Frank and Pat Milnes, John Roles, Norman and Ina Shorrock, Eddie Jones, John Owen, and Dave Newman. For films LaSFaS dubbed themselves 'Mersey And Deeside (M.A.D) Productions'. End credits cards courtesy of Bill Burns and Peter Weston.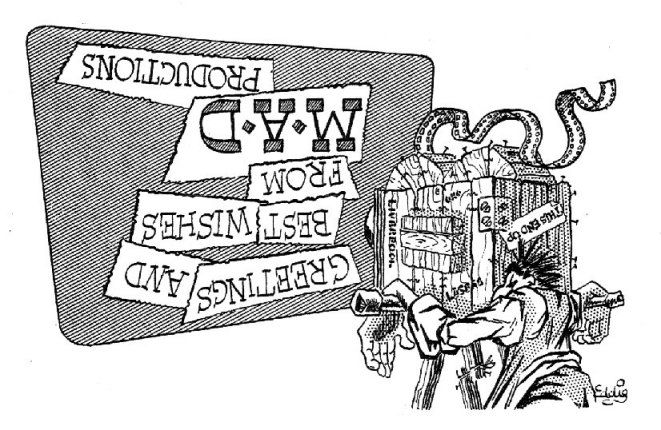 | | |
| --- | --- |
| | |
| | |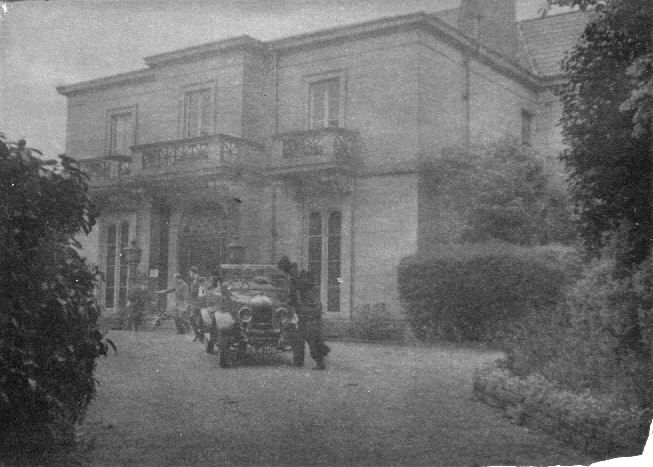 | | |
| --- | --- |
| | |
| | |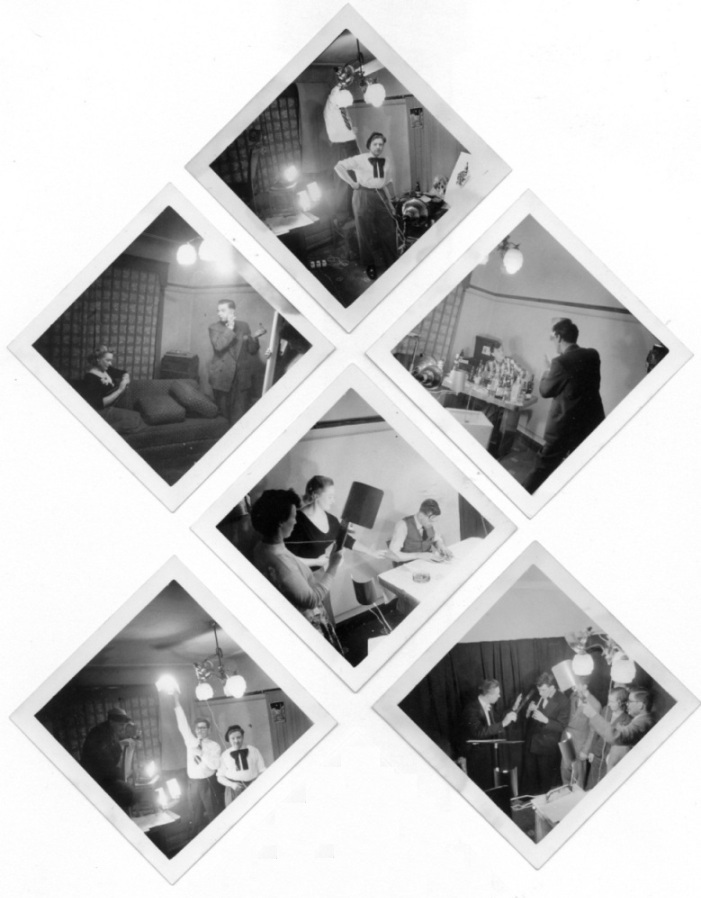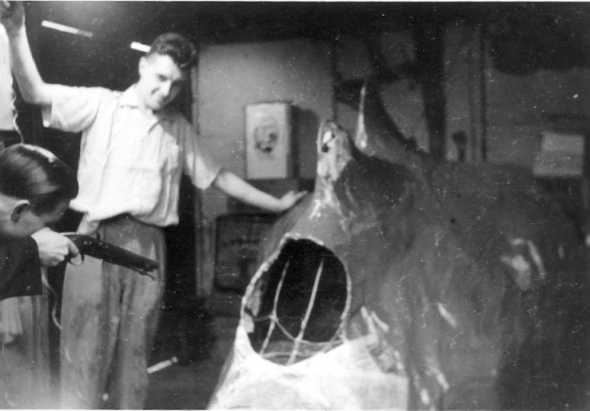 The film apparently featured glimpses of forthcoming productions including the above, under-construction prop. More on this here:

*