THE NESFA CLUBHOUSE
These photographs of the NESFA clubhouse were taken during my visit there of Monday 17th February 1997.

The clubhouse is owned by the club and is a large and spacious property that was once two separate stores that have since been knocked into one. There were floor to ceiling bookshelves lining almost every wall, net-connected computers, lots of comfortable chairs, printing facilities and, in what would have been the storage areas of the original stores, metal racking holding the stock of the mighty NESFA Press publishing empire. This area was also where BOSKONE equipment was stored from one year to the next, all neatly packed in numbered containers, of course. I was deeply envious.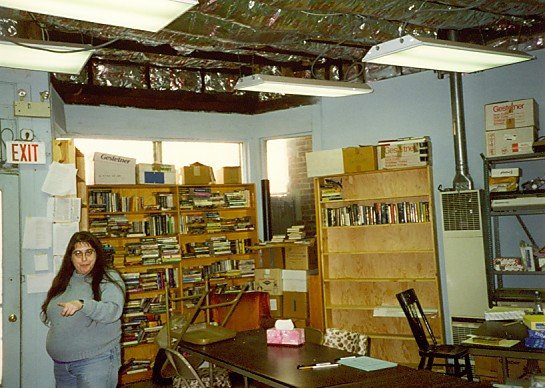 01 - Sharon Sbarsky
The above photo was taken from the doorway in the picture below, with me looking to my right (or left in the photo). Through that doorway can be seen the main room of the clubhouse.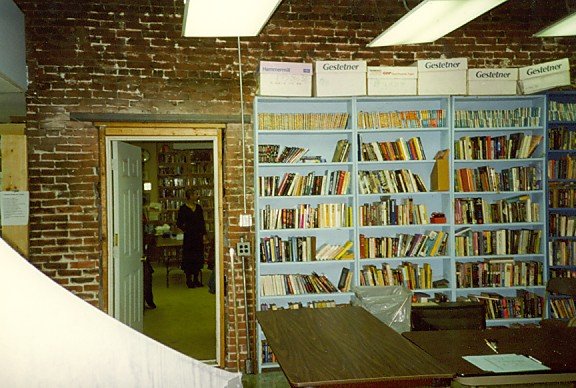 02 - Vijay Bowen in doorway.
Picture below is the computer alcove, which is to the left of the doorway in the above photo (note leaflet pinned to end of bookcase in both).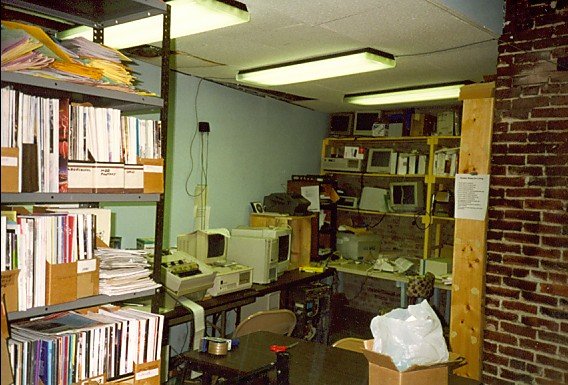 03
The following photos are of the main room. They are arranged so that each follows from the previous. Careful inspection of adjacent photos will show the connection.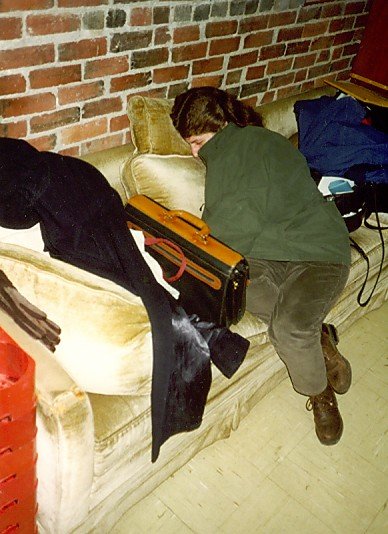 04 - Davey Snyder, exhausted after chairing Boskone 34.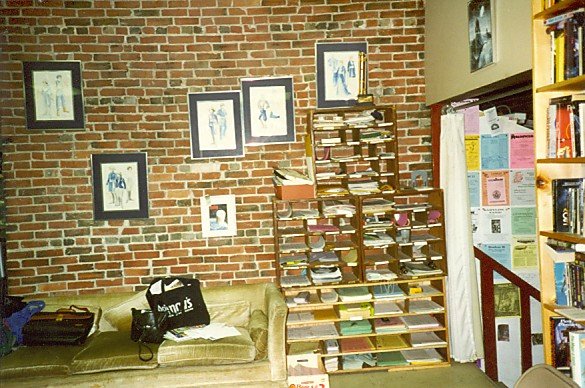 05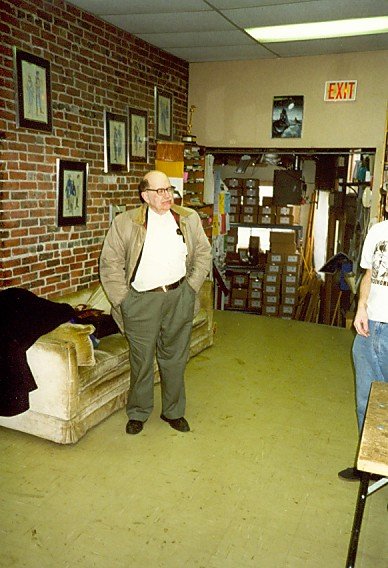 06 - George Flynn.
07 - Kelly Persons.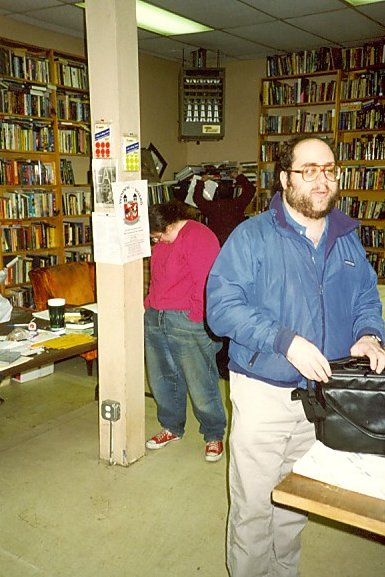 08 - Michael Burstein.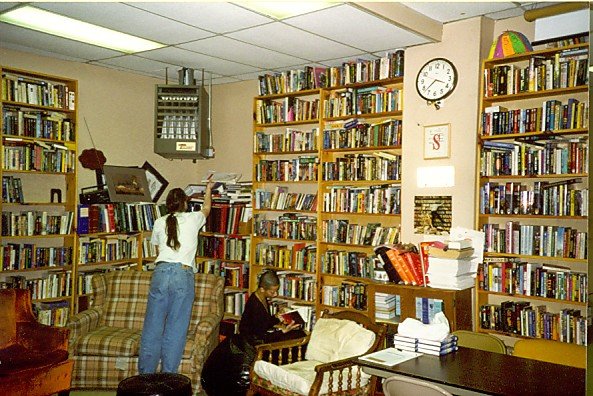 09 - Kelly Persons, Vijay Bowen.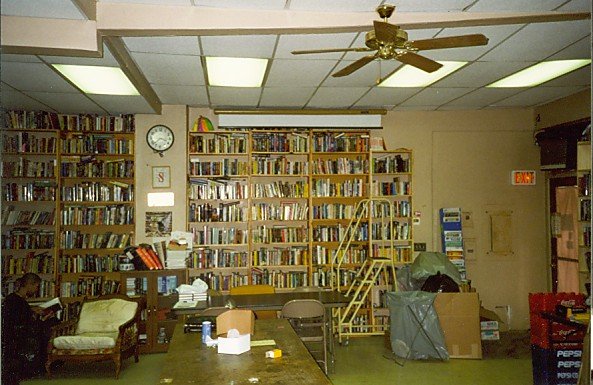 10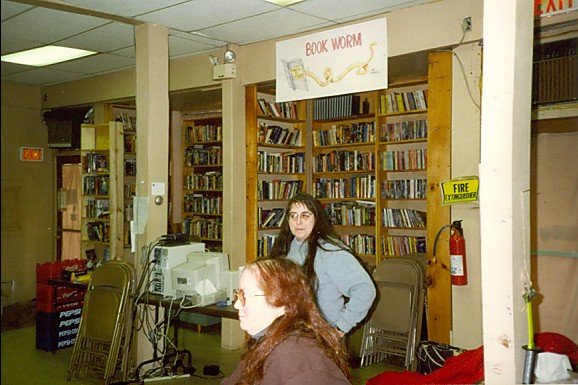 11 - Pam Fremon & Sharon Sbarsky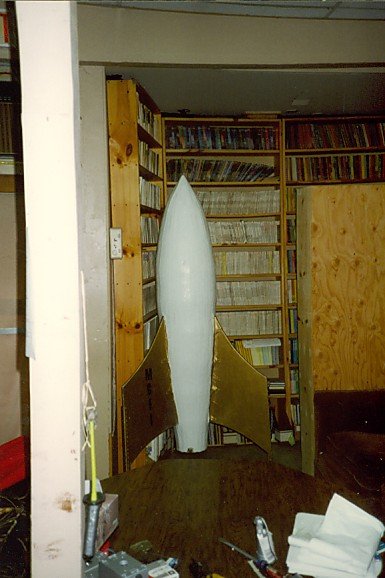 12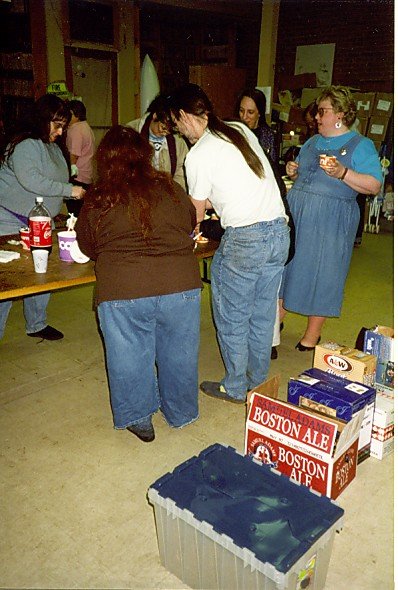 13 - Sharon Sbarsky, unknown, Pam Fremon, unknown, Kelly Persons,
Suford Lewis, Gay Ellen Dannett.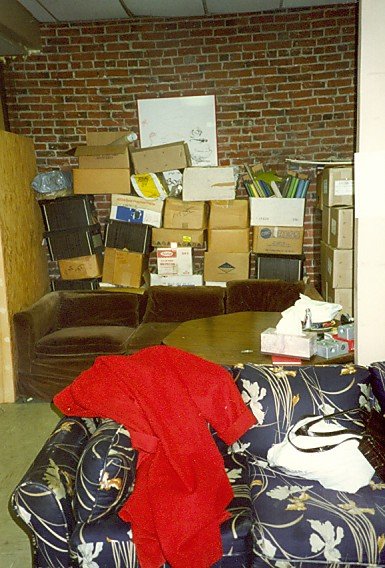 14
The storage area seen at the bottom of the stairs in 05, as glimpsed in 06: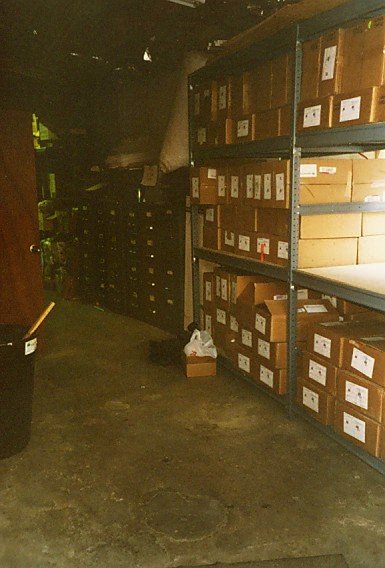 15
The cellar storage area below the floor of the main room:
16
Exterior shot at rear. Door leads to area seen in 15: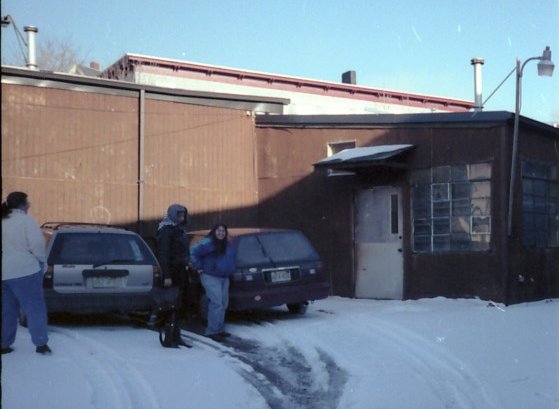 17
My thanks to Chip Hitchcock for clarifying the orientation of certain features of the clubhouse and for additional identification of people in the photos. Below is an external view of the clubhouse courtesy of Google Street View, July 2021.